It was already clear in 2021 that businesses required both data transformation and digital transformation, in order to generate transformation in customer experience. This year, as Merkle identifies in its 
'2022 Customer Experience Imperatives' ebook
, focusing on three key topics will aid your journey to transform your customer experience: the need for businesses to expand their visions for customer data, using measurement as a catalyst for change, and delivering commerce experiences to drive next-generation loyalty.
1. Expand vision for customer data
Brands must transform their data strategy, from a media-led narrative focusing on quantity of data, to one that focuses on depth of knowledge and understanding of customer needs, passions and motivations. Building insight into each of your customers' needs will help you to know when to deliver personal (not just personalised) interactions, and drive more engagement. Moving away from just the customers' experiences on screen towards a more omnichannel brand experience, both before and after a sale, is key to driving connection with your customers. Practicing funnel fluidity helps ensure you're capturing potential customers at every opportunity. The customer journey is now in the buyer's hands; they choosing how and when to engage with your brand. Your job is to meet them where they are, which involves finding, knowing, engaging and providing value to customers through new funnel logic. In today's environment, experiences are just as (if not more) important to a customer as the actual products you sell. Changing your thinking to view experiences as just another product offering can help add to your chances of making a sale. For example, if you have a product demonstration on your website that drives a customer to ask a question (meaning you gain their contact details, reason to buy, location and propensity to purchase), the product you have on offer didn't drive that interaction – it was driven by the customer's experience of watching the product demonstration. Offering more experiences allows you to reach more customer touchpoints, enabling you to make more meaningful moments with your customers.
2. Use measurement as a catalyst for change
It can be daunting to know where to start with measurement – poor measurement frameworks can limit leaders' vision and, by extension, the success of the business. Leaders should focus on ensuring the measurement framework in place aligns with business goals, and creating the right customer measures based on what will make a difference. By tracking metrics such as performance, experience, satisfaction, word of mouth, growth, churn, etc, you can meaningfully connect the customer experience to business performance. Once you have planned a strategy that has a clear and realistic goal, with a mapped link of causes and effects, you must make sure your measurement strategy is aligned across departments. Your customers don't just engage with the marketing team – their data also exists across sales, commerce and services – so each department must work together. This might mean realigning data and technology, strategies, and ways of working, but ensures you are all working towards measurement that ultimately grows the business. Once the strategy is in place, assess how and what you measure, as well as the capabilities required to successfully define, develop and utilise measurements in your business. Assess your benchmarks to track progress against the most valuable comparison points in the market, and your capabilities to measure. Analyse the measurements you already have in place, define your KPIs and capture details about any data limitations that may prevent progress towards those KPIs. Finally, no business is successful without evolution. Your strategy should be continuously evaluated to ensure you're getting the most out of your KPIs. Priorities change, so your strategy should shift to align with the business's short, medium and long-term goals. Put roadmaps in place to make sure you can be proactive about implementing measurement practices, to support fast, agile evolution.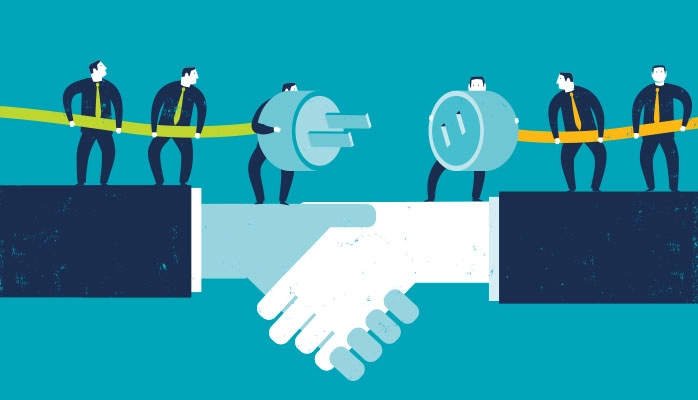 3. Deliver commerce experiences to drive next-generation loyalty
Just offering customers convenience will no longer cut it – they now want immersive, entertaining experiences that deliver emotional connections based on shared values. Customers want to be understood. At the very least, you should be offering frictionless interactions and seamlessly aligned channels – and if you aren't, you're a generation behind the rest. The next 20 years will see a shift from convenience to relationship building. Relationships with customers that are meaningful and valuable to both parties will be the factor that makes you stand out from your competitors. When all the world's a store without a closing time, building a relationship with your customer will help you turn that one-off sale into a lifetime of transactions. So how do you nurture that relationship? By treating it like a human relationship; offering consistency, communication, creativity and authenticity. Consistency allows your customer to know what to expect when they engage with your brand. They are more likely to feel comfortable giving their money to an organisation that constantly delivers on their promises. Similarly, ensure you have a two-way dialogue with your customers so they feel they can provide feedback in the knowledge that it will be considered and potentially acted upon. Creativity is one area that can really provide your brand with a unique identity. Surprise and entertain your customers with your creativity – spice things up. Finally, 'authenticity' is a buzzword for a reason. Be clear about what your brand's values are, communicate them and align your strategy towards them.
Source: https://www.marketingweek.com/three-ways-shape-customer-relationships-new-age-of-experience/