GPG Call Center & BPO Solutions
Multilingual contact center:
Our philosophy includes "excellence in customer service by focusing on details". Our goal is to become our client's trusted partner, for long term engagements. Our services are conducted in the following languages:
English
Italian
German
Swedish
Romanian
Polish
Arabic
French
Spanish
Portuguese
Ukrainian
Russian
Turkish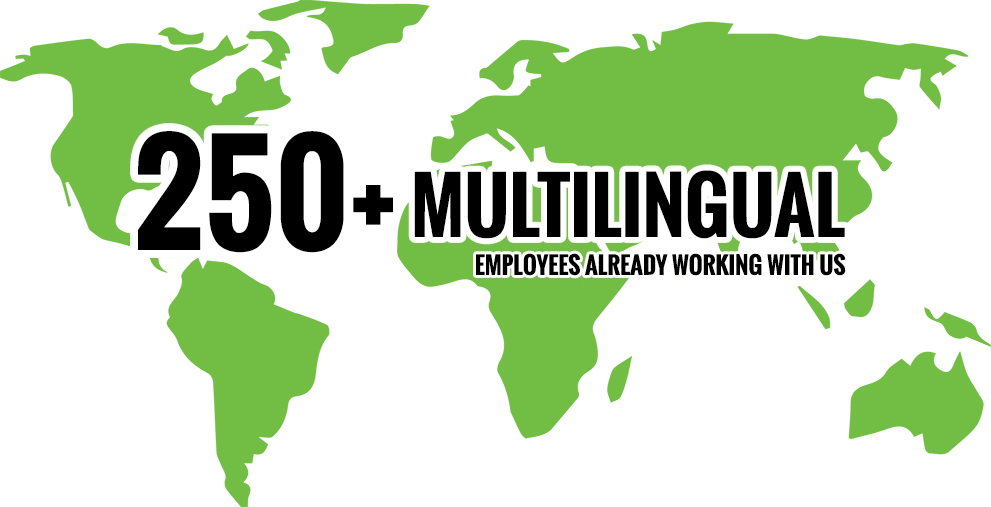 Our local human capital resources provide GPG with the possibility to recruit multilingual personnel, with existing Call Center experience. In addition to their Eastern European "mother tongues", the vast majority of our staff speak more than 2 foreign languages. English is the most popular language studied as a primary foreign language, typically in combination with French, German and Spanish. Moreover, this Eastern European region is mostly bilingual, with several FSU territory languages: Romanian – Russian, Russian – Ukrainian, Romanian/Russian-Bulgarian, Russian – Hebrew, Russian – Turkish, etc.
Per our Clients' request we are able to source highly qualified personnel with academic and work experience, that includes industries, such as E-Commerce, Mass Media, Finance, Banking, Accounting, Engineering, IT, etc.